14th of February 2010, is
Chinese New Year
, but also, it's the day of the lovers
*yawn*
,
the-infamous-Valentine's-Day
. Since I don't have any dates/lovers/boyfriend/girlfriend, what more fun that drawn yourself in some
self-inflicting-tear-jerker-suicide-mode-Ow-I'm-s0-alone-movies
, so here you go,
-Mr. E's Top 14 Valentine's Day Movie-
-ON PROGRESS, more comment of the movies-
1. Baz Luhrmann's Moulin Rouge! (2001) - Ewan McGregor & Nicole Kidman
Musicals can never be this good! The movie was filled with over the top costume, highly choreographed
*and did I mention insane?*
dancing, great acting, well-written songs/soundtrack & off course a heartbreaking story between two lovers. My own personal favorite movie for Valentine's day.
2. Baz Lurhmann's Romeo + Juliet (1996) - Leonardo DiCaprio & Claire Danes
Modern retelling of the tragic tale between two star-crossed lovers & with a little twist on it; original Shakespearean dialogue, no tight pants & guns-instead-of-swords. Great acting, good soundtrack & off course, kleenex!
3. Francis Ford Coppola's Bram Stoker's Dracula (1992) - Gary Oldman & Wynona Ryder
Want some hardcore vampire movie, but still feeling romantic-in-a-way? Dracula is your perfect choice. It's creepy yet sexy. Very stylish in costumes, well-acted, good cinematography & yes, a heartbreaking story. Twilight, EAT YOUR HEART OUT!
4. Gil Junger's 10 Things I Hate About You (1999) - Heath Ledger & Julia Stiles.
Teen-comedy-drama at its best! It's a loose adaptation of Shakespeare's The Taming of The Shrew, but because the script was so well-written, it's so refreshing! A modern love story with a-hip-factor, trendy, fast-paced, witty dialogues, great actors & amazing soundtrack! She's All That was good? Seriously? LOL.
5. Richard Curtis's Love Actually (2003)
6. Vincent Ward's What Dreams May Come (1998) - Robin Williams, Cuba Gooding, Jr., and Annabella Sciorra.
7. Jessie Nelson's I Am Sam (2001) - Sean Penn, Dakota Fanning and Michelle Pfeiffer.
8. Andrew Stanton's Wall-E (2008)
9. Rudy Soedjarwo's Ada Apa Dengan Cinta (2002) - Nicholas Saputra & Dian Sastrowardoyo

10. Jerry Zucker's Ghost (1990) - Patrick Swayze & Demi Moore

11. Rodgers and Hammerstein's The Sound of Music (1965) - Julie Andrews & Christopher Plummer
12. Kwak Jae-Yong's My Sassy Girl (2001) - Jun Ji-hyun & Cha Tae-hyun
A very refreshing South Korean drama-romantic-comedy-movie. You can have that "Korean-feeling" about it; how the speak so loud sometimes it humiliates, how they curse & gosh, that girl know how to drink & "slap" other people. The movie was well-written & funny, sometimes a bit harsh & kind of brutal-in-way but yet the story is so humane & obviously a tear-jerker.
*Korean cinema, never thought can be this good...*
13. Robert Cary's Save Me (2007) - Chad Allen & Robert Gant
A thoughtful, subtle & well-written gay movie about a sex and drug addicted young man who is forced into a Christian-run ministry in an attempt to cure him of his "gay affliction". The movie was emotional, ironic & heart wrenching but at the same time heart warming & feel so human.
*Sorry Brokeback Mountain, your just boring as f*ck...*
14. James Cameron's Titanic (1997) - Leonardo DiCaprio & Kate Winslet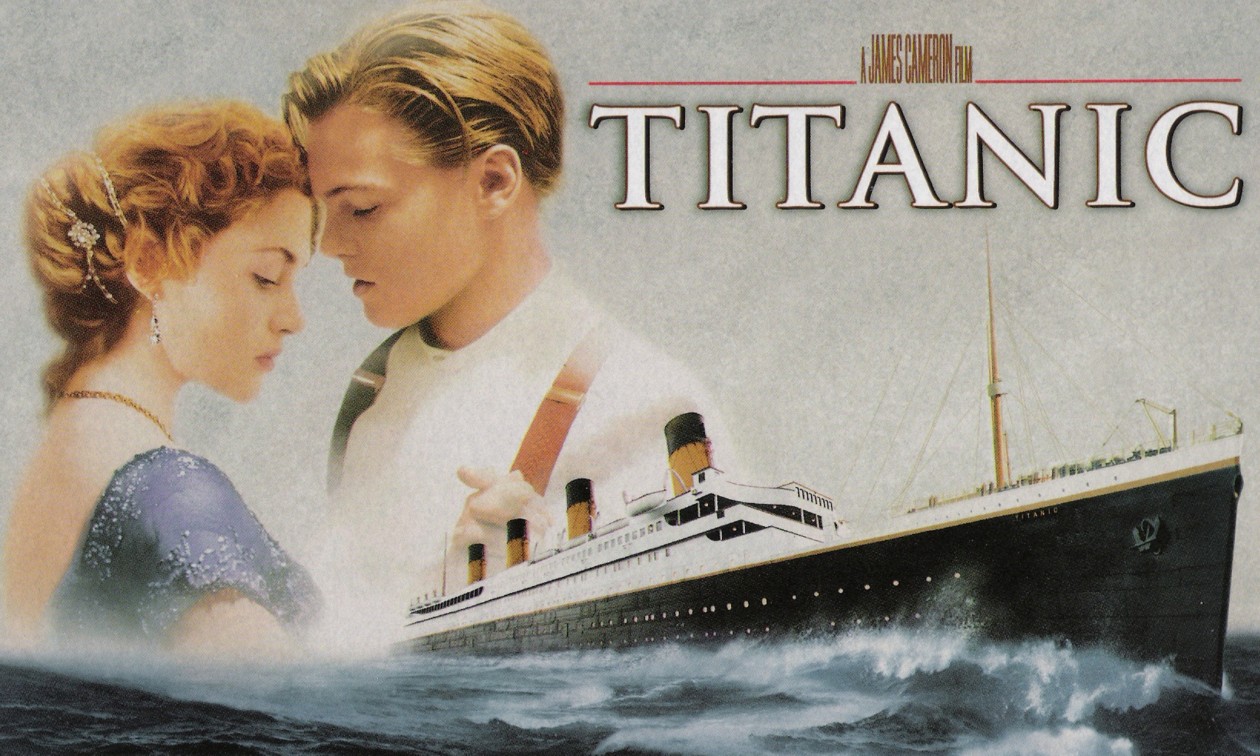 Do I have to say anything about this movie? An-over-the-top-melodramatic-disaster-Hollywood-epic-movie with amazing actors & spectacular visuals from the first to the end. You'll watch it with an awe, have those goosebumps moment, cry your heart out & yes, the love story between Jack & Rose will be, well-forever remembered.
*I still cried everytime I saw this movie, LOL.*
So, there you go, 14 movies for your bloody Valentine's Day from me. LOL.
Go cry your heart out & don't forget to bring tissue/kleenex with you. You're so going to need it.
xoxo,